Upholstery Cleaning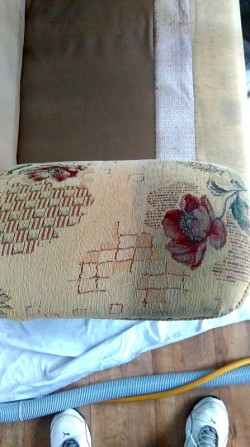 Because of the delicate nature of upholstery fabrics, Donegal Cleaning Services will first test your upholstery to protect against possible shrinkage, colour bleeding or loss of texture.
Steam Cleaning
The most popular upholstery cleaning method is hot water extraction or steam cleaning. Donegal Cleaning Services use a non-toxic water based upholstery cleaning solution. After the upholstery cleaning process we will apply spot cleaning techniques to remove any stains such as oil or grease. We then use an air mover to help speed up the drying process. Your average three-piece suite will take two hours to clean.
Delicate & Sensitive Upholstery Fabrics
We also have specialist cleaning methods for sensitive & delicate fabrics.
Upholstery Protector
Donegal Cleaning Services can apply upholstery protection, e.g. Scotchguard, to protect your newly cleaned upholstery, on request. This helps you maintain the newly cleaned look of your upholstery.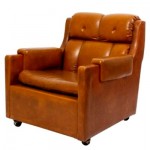 Leather Furniture
Donegal Cleaning Services also clean all leather couches, suites, chairs and all leather furniture, and then apply a leather conditioner - leaving your furniture with that new leather feeling.
Donegal Cleaning Services specialize in upholstery cleaning,
Carpet Cleaning
, rug & floor cleaning &
Power Washing
throughout County Donegal.
Contact us
now and we will discuss your upholstery cleaning requirements.